The Coat of Arms of the Canary Islands (III)
19th and 20th centuries
Throughout the 19th century, the arms of the Canary Islands kept appeared as a decorative element in different art works, like the examples that can be seen in the main front of the ancient Hospital de San Carlos, now Museum of Nature and Man, or that in the building of the Sociedad Filarmónica Santa Cecilia, now the seat of the Parliament, both in Santa Cruz de Tenerife.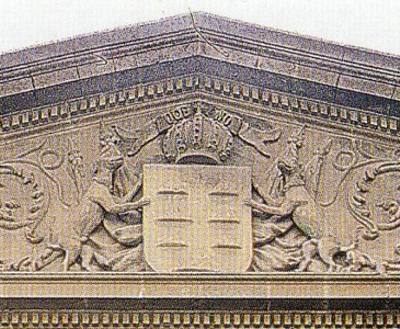 La Ilustración de Canarias, a literary and culture magazine published in Tenerife from 1882 to 1884, showed on its heading a shield topped with with a mural crown, with islands ordered the other way round: one, two, two and two.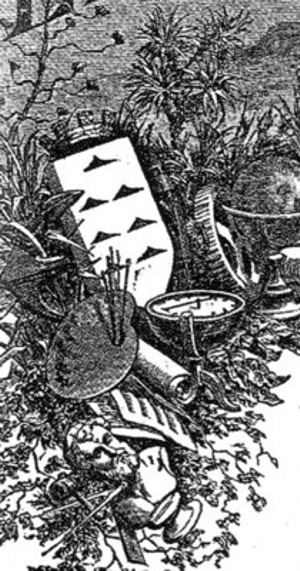 An odd variation appeared in Tierra Canaria (no. 16, 1931, p. 5), a magazine published in Havana, Cuba, by the Canarian Association. There, the Canarian shield is shown together with the arms of the Republic of Cuba. Maybe in order to armonize with this last, the Canarian shield is drawn with fasces, a Phrygian cap, and branches of laurel.